A PREMIUM
CRAFTED TEQUILA
Billy's Tequila is an epic additive-free, small-batched, 100% Blue agave tequila made in the highlands of Jalisco, Mexico.
EXPERIENCE A TEQUILA MADE FOR
THRILL-SEEKERS
AND ADRENALINE JUNKIES
Our company was founded with one sole purpose:
to produce a clean, NO additive, premium crafted tequila that would be enjoyed by outdoor
enthusiasts, athletes, adrenaline junkies, and anyone who welcomes excitement.
Feel good knowing you are drinking a small batch, no additive premium tequila.
Our Blanco has softer notes of agave and boasts a citrus fruitiness that blends with a touch of spice giving off the prefect amount of heat.
You will not be disappointed!
OUR Anjeo Cristalino
SIP AWAY
NO ADDITIVES
This unforgettable Anejo Cristalino is filtered 3 times through charcoal for its smoothness. Suttle agave notes and subtle tones of vanilla makes the palette smooth and well rounded with a long lasting finish without the additives.
Are you looking for the best ways to mix your Blanco Tequila? Read our in-depth guide on the best tequila recipes. You'll learn how to make:
Espresso Martini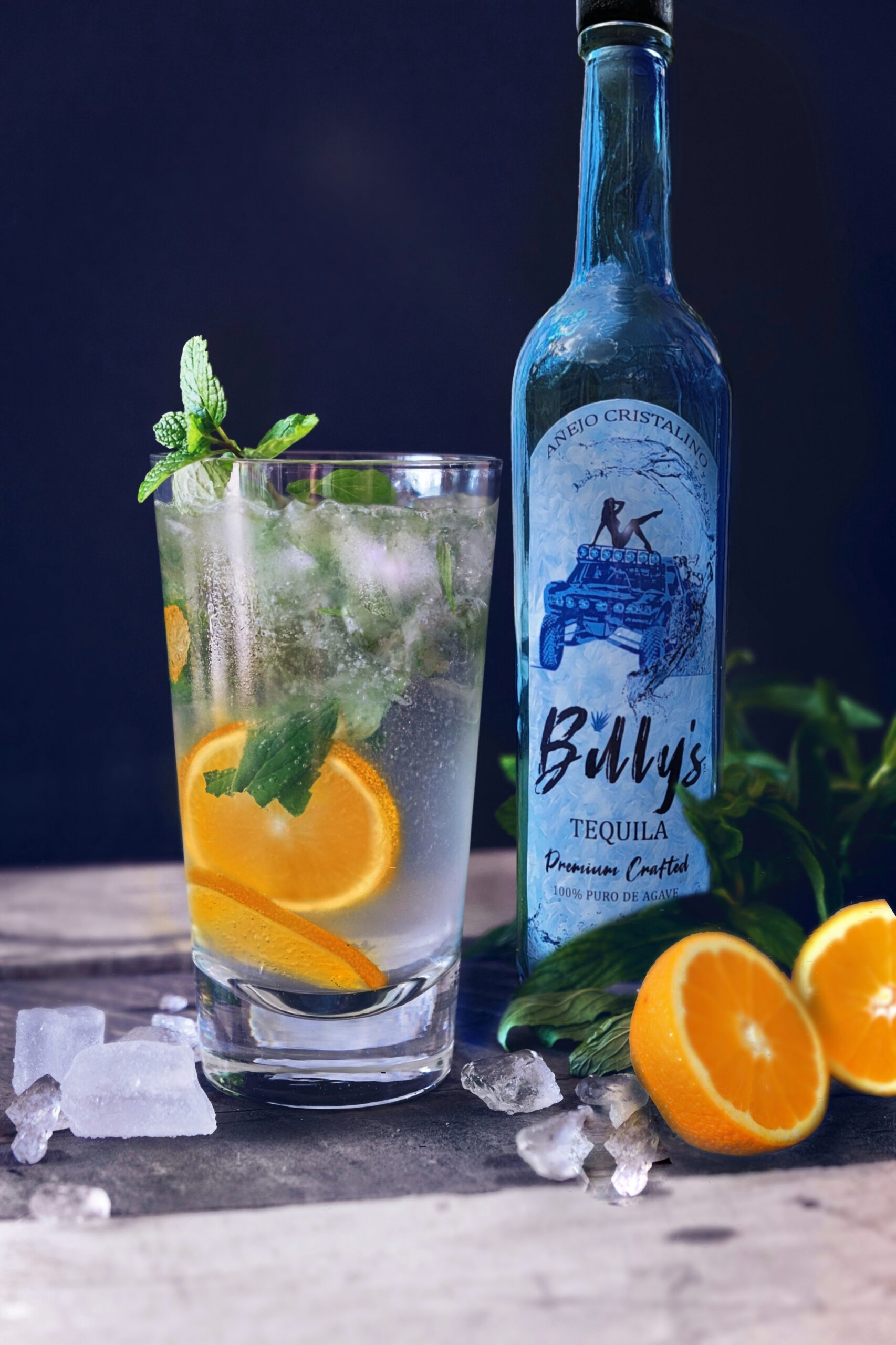 Florida Ranch Water
Bloody Maria
Pineapple Tango
Are you looking to try our products? Do you want to meet the founders of our company? We can be found at various events across America.
OUR STORY BEGAN WITH
BAJA RACING
Billy's team took to the rugged Baja terrain to pound the desert dust. As our driver rounded a blind corner, his trophy truck went wheels deep buried in the silt. Hours passed as the crew worked to free Billy to no avail. Hot, exhausted, and feeling discouraged, a few members set out on foot to find help.
At dusk, just as the sun gripped the horizon, they returned with a line of locals behind them.
Do you have any questions?
Contact us by filling out the form below.